Important Things To Know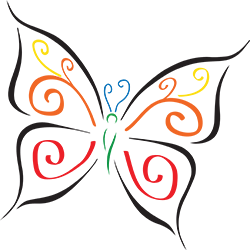 Before Booking and Appointment
Online booking is Preferred
Please use my online booking utility. By booking this way, you will be able to modify or cancel your appointment online and you will also get an automated reminder of your appointment.
Same-day Appointments
Although I can sometimes accommodate same-day appointments, it is not always possible. I prefer at least a 1-day notice if possible.
Payments
For in-person appointments, I accept credit cards, checks, or cash and credit cards for remote appointments.
Rescheduling and/or Cancelling Appointments
My automated booking site makes it very easy for you to be in control of your appointments. Not only can you schedule them on your own, but you can also change and/or cancel. If you pre-pay, please know that I will LOSE MONEY if you cancel. If at all possible, please try to reschedule rather than cancel if you already pre-paid.
Session Length
The typical length of the session varies by specific appointment and usually ranges from 45 minutes (remote healing sessions) to 2 hours (initial new client coaching sessions). In-person sessions often run overtime. Please let me know at the beginning of the appointment if you need me to ensure the appointment ends on time.
Scope of Practice
Although Energy Medicine uses the term "medicine," it does not imply that Energy Medicine practitioners are practicing medicine. Energy Medicine is a term used by many training programs that teach people how to assess and correct for energetic imbalances in the body. Energy Medicine is not a substitute for the diagnosis and/or treatment of medical or mental health conditions by a licensed health care professional. If you have a disorder that has been diagnosed by a licensed medical or mental health professional or a condition that should be evaluated by a licensed health professional, my services should be used only in conjunction with your obtaining that care. Although I am a "doctor" I am not an MD. I do not, and will not ever, diagnose medical or mental health disorders. Energy Medicine attempts to optimize the body's overall health and vitality, but it is not used instead of appropriate care from a licensed professional.
My Mission
The purpose of this practice is to help you to realize and unleash your full potential in order to optimize and/or restore your health. We will achieve this using a new paradigm of health based on the premises of Quantum Physics.
Prior to Your First REMOTE/VIRTUAL Appointment
Remote/Virtual Appointments
I use Zoom for virtual appointments. Please be sure you are familiar with getting into Zoom meetings and turning on your camera and microphone prior to our appointment.  Any time wasted with technical problems will take away from your session and we don't want that. You will receive an email with the meeting link and you will also get automatic reminders via email.
Payments for Remote Appointments
Depending on the service, you may be required to pre-pay through my booking site, or you will at least have the option to do so with a credit card. Should you not pay in advance, a digital invoice will be emailed to you after your appointment and you can pay online with a credit card.
Prior to Your First IN-PERSON Appointment
Office is not handicap accessible
Please note that my office requires walking up and down a flight of stairs. If this is an issue for you, please contact me in advance. If you require assistance, please just ask prior to the appointment. Or please consider a remote appointment from the comfort of your own home.
First-time visits for healing sessions can take up to 90 minutes
First-time visits always require more time. Please allow for a full 90 minutes and if this is not possible, please let me know in advance.
Please be on time
If you are late you will be cutting your session short and I really want you to experience every minute of it! Please notify me (if possible) if you will be late by texting 207-706-9122.
Please silence your phone
This is really more for your benefit than mine. These treatments are generally very relaxing and a ringing phone is going to disrupt your experience.
Payment is due upon receipt of service
I do not bill, nor do I accept any forms of insurance. You can pay with cash, check, or credit card.
Finding me
Please note that I am no longer practicing out of Camden Whole Health. I now see clients in my home office in Rockland. The address is 10 Dodge Mountain Rd in Rockland and the #10 is on the mailbox at the roadside. It's a gray house with a timber entryway and it's the first house on the right (that you can see from the road) once you enter Dodge Mountain. There is a little parking area to the left of our garage. Please come to the front door (under the timber roof) and ring the doorbell.
If your appointment is in the winter . . . and there's any chance of ice on the driveway, please park directly in front of the front door to limit your walking on the driveway!
Take Back Control of Your Health
I'm on a mission to help you take back control of your health. I believe that the power to heal should be in your hands, and I'm here to guide and support you every step of the way. If you are ready to embark on a journey to a healthier and more vibrant you, become a member today.
Re-inventing healthcare by focusing on Self-care!