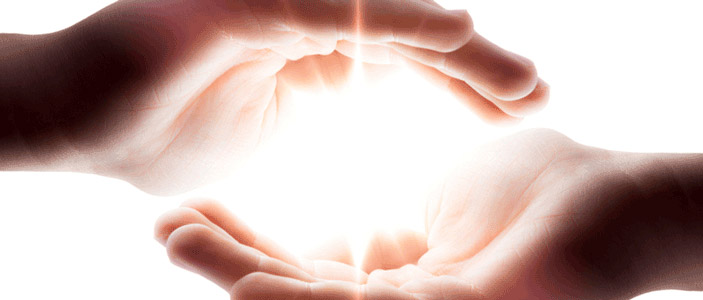 When I came to Mexico a few years ago for my first sabbatical, I stumbled across a Pranic Healing center. Well, I didn't exactly "stumble across it." My awesome real estate agent (ahora mi amiga) told me about it. I became instantly fascinated by it and it definitely fueled this entire "energy journey" that I've been on ever since. This center offers courses on how to learn Pranic Healing and one of the courses being offered that year was "Pranic Energy Facials." And can you guess how and why Crystal Energy Facials were the first thing I got certified in as soon as I got home? All of these Pranic healing courses here in Mexico are taught in Spanish (but of course) and my desire to learn the language also got ratcheted up.
Sadly, I still don't know enough Spanish to take some of these courses during my stay, but this week I ventured to the healing center for my very first Pranic experience. The center offers donation-based healings once a week and with the help of my Spanish-speaking friend, I got an appointment with an English-speaking healer.
I had no idea what I was going to tell them as far as what I wanted "healed." I'm in pretty great energetic shape because I work on it every single day. I was just curious about the process and decided to let them do whatever they wanted to do. How thrilled was I when the practitioner told me that her most profound healings come from the Pranic facials? She said it's much more about "healing the soul" than vanity. It sounded like a huge double win to me so I was in!
So the first thing that I learned was there are 5 basic Wounds of the Soul:
Rejection
Injustice
Abandonment
Betrayal
Humiliation
And these wounds show up on our faces. The healings work by removing the energy of the wounds from the Soul and thereby that removes the physical lines from the face. The skin appearing younger is just a side effect of removing the deep emotional wounds. It's very different than what I was taught and it really made me start to think . . . Up until now, I treated my Crystal Facials as being very separate from my other healing modalities. I've been pitching them as relaxation and vanity, with a side effect of balancing your bodies energies. But now I realize that everything is connected and the one common denominator to everything I do is 'emotions' and emotional energy! Before I get too sidetracked, let me get back to the facial story . . .
My practitioner told me that my wounds were rejection and injustice and that I didn't have any of the other wounds. This sounded pretty accurate to me and I was already impressed.
And so my first Pranic healing facial begins.
An important part of the procedure is listening to a special meditation. I was a bit disappointed that I couldn't always hear the words. I knew how important it would be for me to actively participate, as fully as possible, and so I did my very best to meditate and assist with the healing process using my own energy and intention. (My next priority is to pick the perfect meditation to add to my facials!)
It was the most bizarre thing I've ever experienced and was nothing like the crystal energy facials that I perform. I had two young ladies "working on me" and they were approximately 6 feet away during most of it. No hands nor crystals ever touched my body or my face. I have to say, I was (at first) a little disappointed because I longed to know how it feels to have the blissful hour of massage and touch that I provide.
But then it was over and we went out into the hallway to talk about "what they found." I was completely and utterly blown away. The healer gave me information related to my chakras that was dead on. I am very intimately knowledgeable about my own body's energy and I just couldn't believe the things that this woman discovered about me in this one session, without ever touching or energy testing me. (Again, so different from my training.) Without getting too personal and listing all the things that came up, she basically listed every single physiological issue that I'm currently working on, as well as things that I wasn't aware of that made total sense. For instance that in my 2nd chakra I had "blocked feminine energy" and I have a really hard time seeing myself as beautiful. Dead on – from the girl who still doesn't know how to do hair and makeup and just knew that I would have had zero mother skills.
Not only do I think my face does look younger, but I feel great. As if the physical results on my face weren't enough proof for me that something was indeed happening during the session, I could feel the energy moving. I seem to be a very sensitive barometer of energy. My pendulum skills are downright spooky and I can immediately feel the energy in my left arm and hand. Almost immediately at the start of the session, my usual small intestine acupressure point started 'firing' and my left arm got numb and tingly. At the end of the session, I also had my usual pain in my left-hand large intestine source point and pressure in my pointer finger.
I was given a list of things to do for the rest of the day (in Spanish and kudos to me for understanding them all). One interesting instruction was to "clear the energy in my space" that night. This was because I would be releasing a lot of the negative energies that were removed during the session. Well, let me tell you, I had one challenging day and night after I left the center. It seemed everything went wrong and my spirits were low. Thank goodness I could just walk over to the mirror to be happy again ? The next morning I woke up feeling great.
This is very difficult to share – a bad photo of me with very little makeup on and it's not too useful without the "before" photo, but trust me when I tell you, my forehead doesn't normally look like this, which is why my hair is always covering it. I can't remember the last time I've seen my forehead this smooth. And the deep creases around my mouth were even relaxed. I was told that those were specifically caused by trauma (which also makes a lot of sense given my life experiences).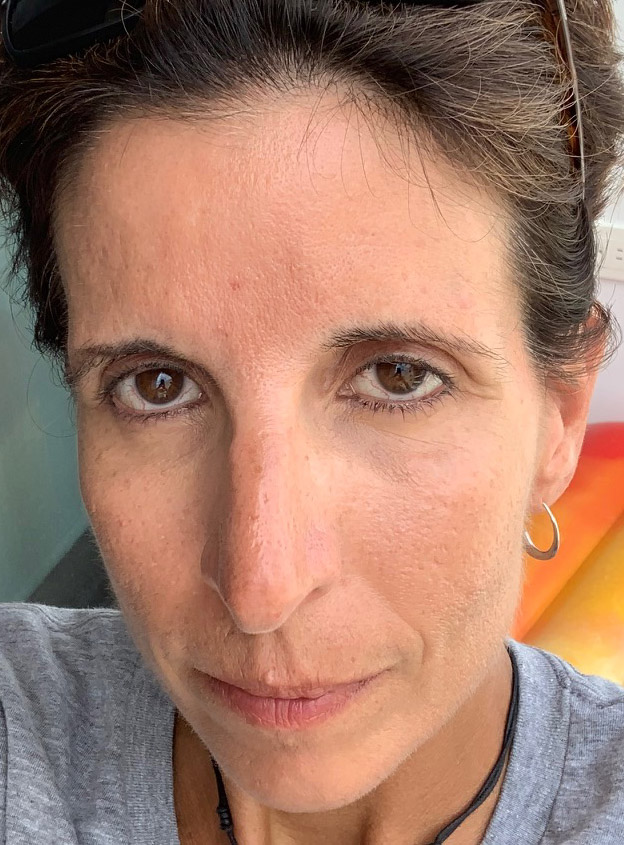 Needless to say that I will be investigating more about Pranic Energy Healing. It's a bit tough to do in the US, but where there's a will there's a way. I am determined to add to my knowledge and somehow fuse my current hands-on Crystal Sonic Rejuvenation (that incorporates sound healing) with Pranic healing techniques . . . and if I do, the folks in the Midcoast of Maine will be in for a treat!
*featured image courtesy of pranichealing.com
https://mariposaenergy.co/wp-content/uploads/2019/03/prana.jpg
300
703
mariposa
https://mariposaenergy.co/wp-content/uploads/2021/10/logo-updated.png
mariposa
2019-03-16 01:27:47
2019-11-20 14:22:02
My First Pranic Energy Facial